Computing at The Leys
" Personal computers have become the most empowering tool we've ever created. They're tools of communication, they're tools of creativity, and they can be shaped by their user." Bill Gates


Our Vision

Working with computers is the gateway to the future for every child in this day and age. Using technology has become so commonplace that working with a computer is practically a life-skill. At the Leys, we aim to provide our children with the skills and knowledge to operate safely and effectively in our increasingly digital world.

In teaching Computing at the Leys, we aim to show the versatility of technology and open children's minds to the possibilities that technology creates, from teaching them to create presentations of their work in Google slides to show them how to create and access databases of information. We also aim to equip them with useful skills for future digital careers such as learning how to take pictures and shoot video on devices with cameras as well as digitally edit these or learning to code their own simple programmes with the aid of coding software.

We also want children to see the possibilities for the use of technology in all aspects of life, which is why we have taken steps to facilitate the use of computers across the entire curriculum such as using programs like ReadingEggs, ReadingPlus, Century, Spelling Shed, TTR, Google Workspace and Purple Mash, for our students to use to further their reading. The Chromebook that we are used in many lessons, not just in computing. At the Leys we use the knowledge and skills that we gain from computing crosscurricualy, with many students using chrombooks to help in their maths lessons by displaying the questions on them so that they do not need to be printed each day; Chrombooks are also used in many other subjects to help with children's writing, as children have become as children have been getting used to using chrombooks to help with their spelling and upleveling.

As well as teaching our children to use technology well, we take our responsibility seriously to make sure that children use technology safely, balancing screen time against time interacting with the real world and understanding how to act and interact in a positive way with the online world. Children at the Leys receive regular input on how to keep themselves safe online, how to use technology efficiently and when to set technology aside and explore other resources for information, action and entertainment.
‍
‍
Our aim for Computing at The Leys Primary and Nursery School

At the Leys we are passionate about promoting high standards of Computing. Our intent is that children should master Computing to such an extent that they can go on to have careers within Computing and make use of Computing effectively in their everyday lives, without being completely reliant on technology.

Our children will be taught to use technology responsibly and carefully, being mindful of how their behaviour, words and actions can affect others. Our children will be taught Computing in a way that ensures progression of skills and follows a sequence to build on previous learning.

Children will gain the experience and skills of a wide range of technology to enhance their learning opportunities, enabling them to use technology across a range of subjects to be creative and solve problems, ensuring they make progress. We aim to ensure our pupils are well-rounded citizens of our local community and the wider world.

At the Leys, we have a broad and balanced Computing curriculum that builds on previous learning and provides both support and challenge for learners. We use a wide range of devices and technologies to achieve this, in the classroom students will use programs such as Purple Mash, Century and the whole range of Google workspace programs to help them with their learning. This allows our children to acquire the vital knowledge and skills required for the next stage of their learning journey and for adulthood. These enable the children of the Leys Primary and Nursery School to become successful, active and positive members of their local community and wider world.
‍

Delivery and Outcomes
‍
At the Leys, we have a broad and balanced Computing curriculum that builds on previous learning and provides both support and challenge for learners. We use a wide range of devices and technologies to achieve this, in the classroom students will use programs such as Purple Mash, Century and the whole range of Google workspace programs to help them with their learning. This allows our children to acquire the vital knowledge and skills required for the next stage of their learning journey and for adulthood. These enable the children of the Leys Primary and Nursery School to become successful, active and positive members of their local community and wider world.
‍

Pupil Voice
‍
"I really like doing stuff on the computer"
- Year 1 Pupil

"It makes our imaginations go viral"
- Year 2 Pupil

"We love using the Chromebooks. They are very fun, we get to play games and learn at the same time andlearn better stuff"
- Year 3 Pupil

"You get to find out about more different people and places than we have books for"
- Year 4 Pupil

"We know that we will need to use computers a lot for our work at secondary school"
- Year 6 Pupil


Our Curriculum:

Children will be using Purple Mash while in school for their computing lessons, this can also be accessed at home, with children having access to all of the programs and content they will be using while learning Computing at the Leys.
These images outline our curriculum in full for Years 1-6, letting you know what we are teaching children at the Leys.


Subject Overview:
‍
Subject Overview 2023 - 24

‍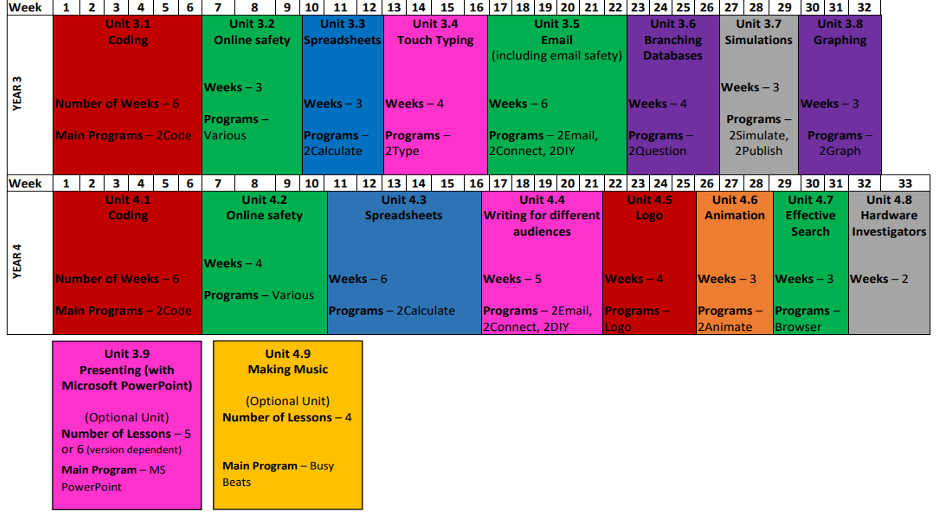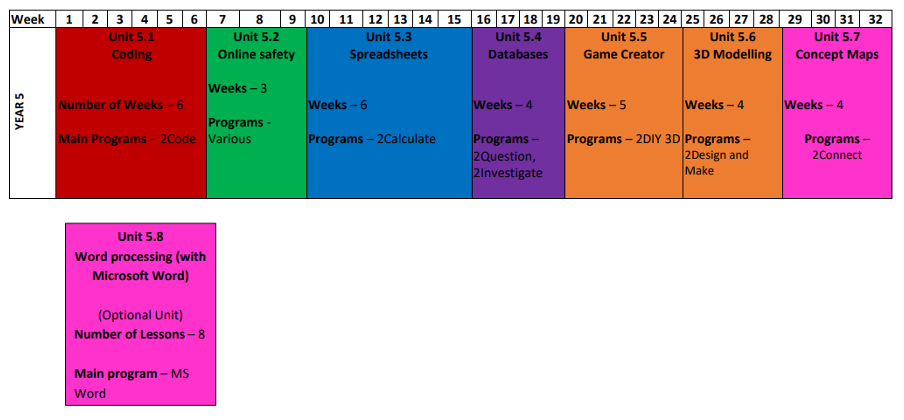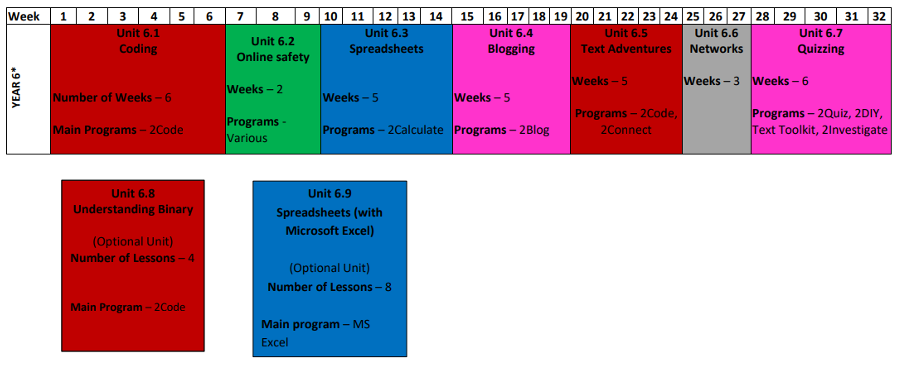 Useful Websites
Here are the websites that we have signed up to for children in our schools to use:

Century Login

https://www.purplemash.com/sch/theleys-sg1

https://login.readingplus.com/ (KS2 Reading)

https://login.readingeggs.co.uk/signup1/ (KS1 Reading)

https://play.ttrockstars.com/auth/school/student/29167
‍

Examples of work:‍‍‍

Year 2 Spreadsheets‍‍
Children were given data to input onto the spreadsheet and use calculations to answer questions.
‍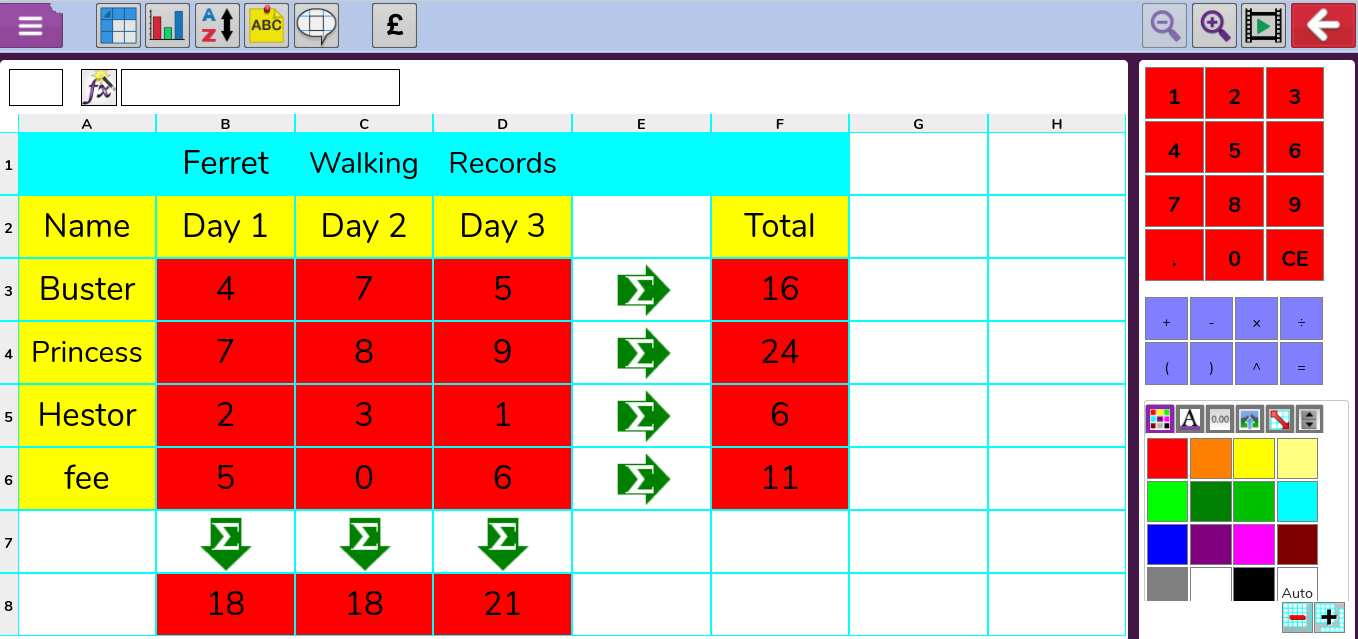 Year 1 Pictograms‍‍
Children collected data from rolling a die 20 times and recorded the results. They represented the results as a pictogram.
‍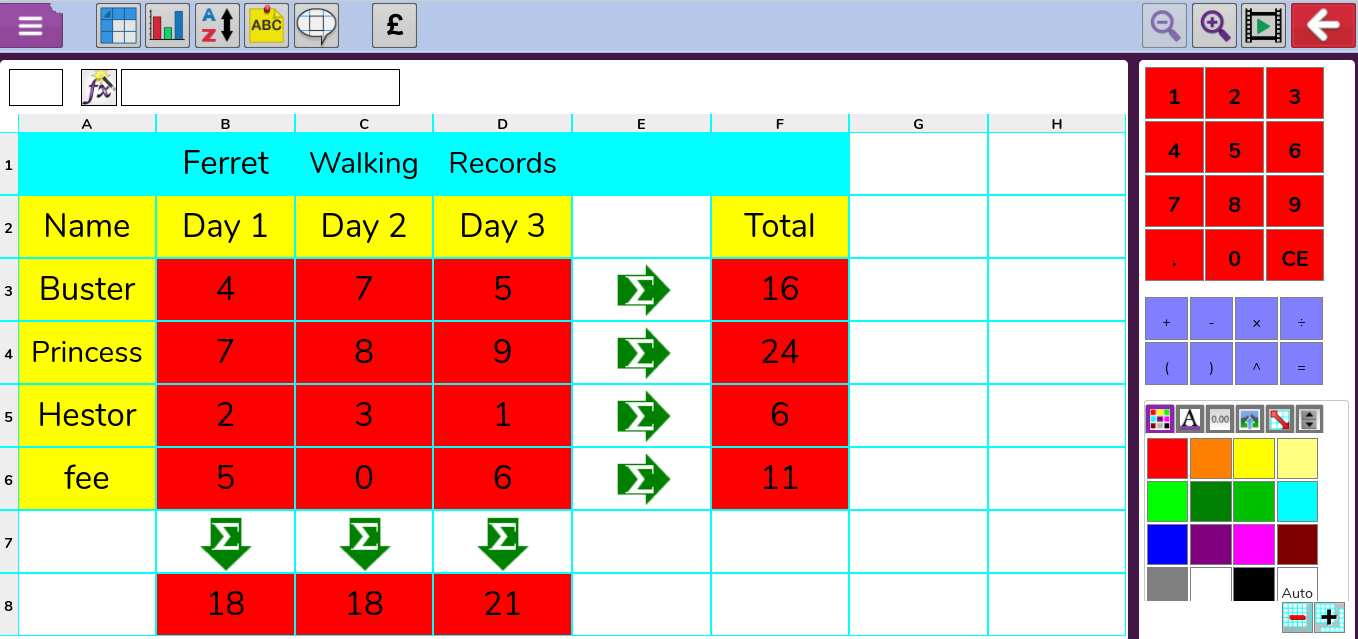 Year 6 Internet Safety‍‍ - E Safety Information leaflet
Children have researched the important factors of internet safety and used this to create an information leaflet using software on Purple Mash.
‍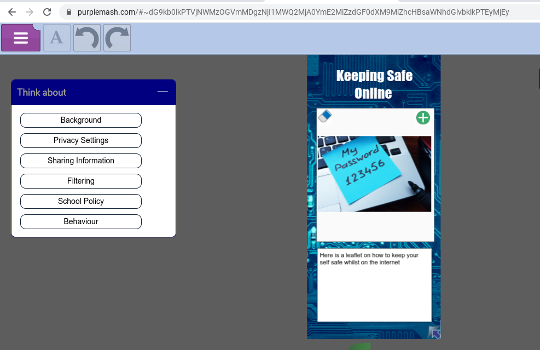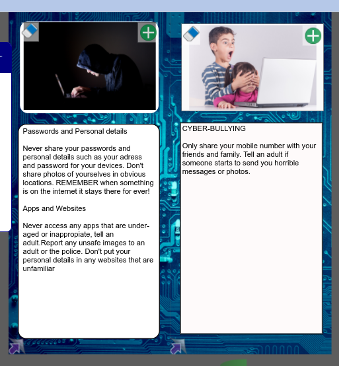 Year 5 Coding
A lightsaber fight between Darth Vader and the Gingerbread man.
The children planned out a story that they wanted to create; they then created the coding sequence to make this happen. The children needed to debug any problems that occurred during the coding process.
‍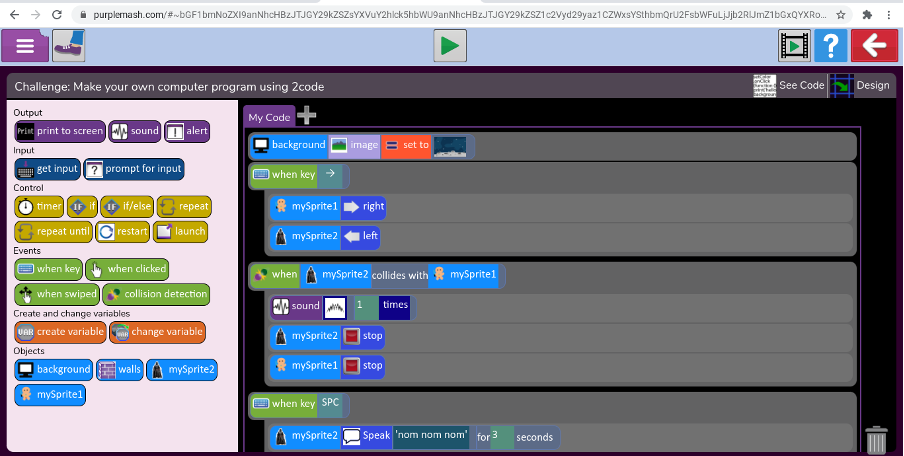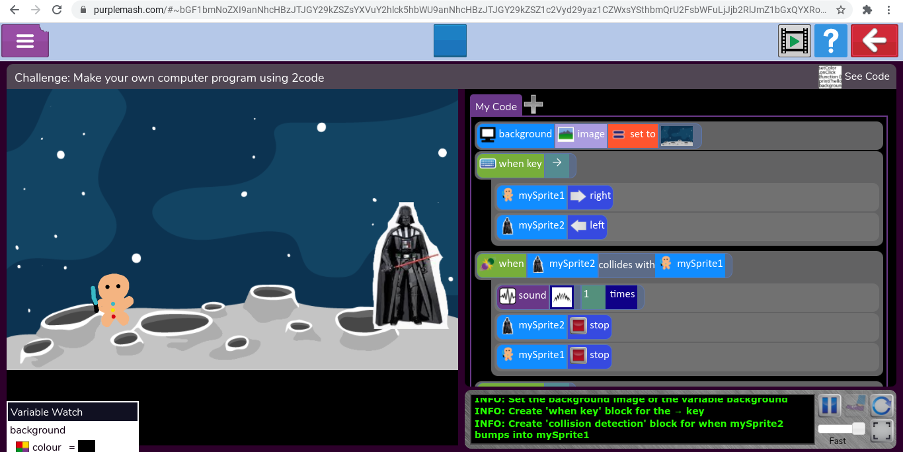 Year 3 Music Composition
The children listened to example pieces of music and then were encouraged to compose their own music in the same style.
‍